MATERIALS TESTING SERVICES
MTS offer an extensive range of physical, mechanical and chemical testing for all aggregates types.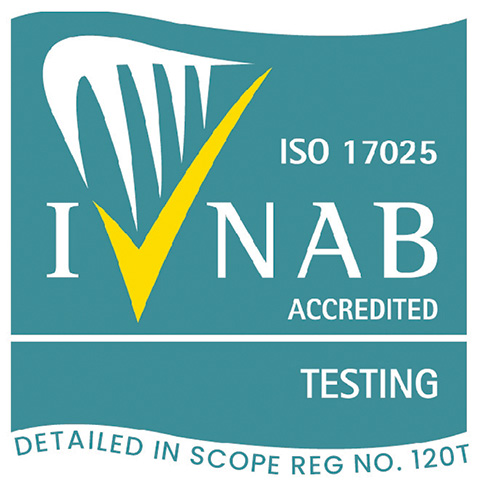 The scope of our testing compliments requirements from the European aggregate product specifications and Transport Infrastructure Ireland, TII publications.  
Our laboratory-based testing facility is located in Carlow; fully accredited by INAB to IS EN 17025, Testing and Calibration Laboratories.
Our team of field technicians support a wide range of on-site testing.
Specialised and fully equipped vans are readily available and provide a nationwide service. Offering responsive and reliable service throughout Ireland, construction and civil engineering clients have benefited from our professional expertise on-site as we consistently exceed expectations.
Our on-site services can include certified sampling which is accompanied by chain-of-custody certificates, ensuring transparency in areas of dispute, quality control and compliance.
Particle Size Distribution 

Percentage Crushed and Broken Surfaces 

Flakiness Index 

Particle Length 

Shell Content 

Shape Index 
Particle Size Distribution 

Percentage Crushed and Broken Surfaces 

Flakiness Index 

Particle Length 

Shell Content 

Shape Index 
Aggregate Crushing Value
Aggregate Impact Value
Compaction Factor
Laboratory Reference Density and Water Content
Los Angeles Abrasion Value
Methylene Blue Value
Micro Deval
Polished Stone Value
Magnesium Sulphate Soundness
Ten percent Fines Value
Uniformity Coefficient
Particle Density and Water Absorption
Soundness
Water Content

19 Kernanstown Ind. Estate
Carlow
R93 PY67
Ireland